BYOD Or Bring Your Own Device Security
4 min read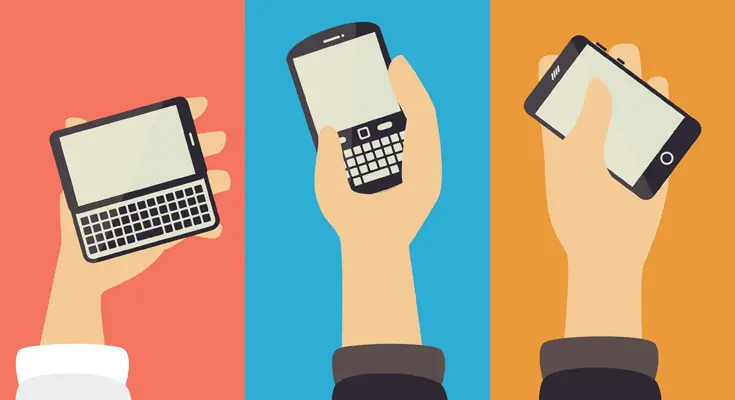 BYOD or bring your-own device security is an essential issue for businesses, whether they use corporate-provided devices or individual devices. An effective BYOD policy can help minimize the risk of a security breach, including data backup and off-site or cloud storage. Unfortunately, most BYOD-related security risks are due to human error, so educating employees about mobile safety and security is essential. For example, employees should be taught how to spot malicious apps and configure security settings beyond the default ones.
Problems with BYOD policies
One of the biggest problems with Bring your own device (BYOD) security policies is that companies cannot control every activity on personal devices. For example, while many employees may use the latest iPhone for business purposes, others might be playing Pokemon GO on their own time. As a result, BYOD devices risk sensitive information on the company's network. As such, companies must implement policies to manage personal device security.
While BYOD policies can increase personal productivity, they also inhibit inter-office collaboration. For example, an iPhone user wishing to send a document to an Android user will have to change the format to open it. Many applications can handle this task, but it can still be a significant hassle. As a solution, companies should consider purchasing similar phones so that employees use the same file format and operating system.
Benefits of BYOD policies
Employers can benefit from BYOD security policies. Using employee-owned mobile devices can reduce the risk of employee distraction and theft and help keep corporate data secure. But there are several issues to consider before adopting a BYOD security policy. As a starting point, it's crucial to decide what your employees can use their own devices for. For example, it's essential to restrict external applications and prevent them from being downloaded to company-owned devices. In addition, make sure that your policy allows for two-factor authentication for access.
A BYOD security policy will outline guidelines for managing personal and corporate data. An employee may use a company-owned device to access personal information, but it should be protected. Employees should wipe any corporate data from the device when they leave the company. A BYOD security policy should include an exit protocol that ensures that sensitive business information is not on a personal device. Keeping data separate from personal statements will help prevent employee distraction and provide a secure work environment.
Risks Associated with BYOD policies
Despite the positive benefits of Bring Your Own Device (BYOD) policies, they also come with several potential risks. First, most BYOD devices spend most of their time outside the corporate network, meaning they are susceptible to malicious software. Second, BYOD devices typically have greater computing power than in-house devices, so their risk of a security breach is greater. Finally, while BYOD policies allow for faster adoption of new technologies and higher computing power, they also require IT, managers, to keep up with the constant technological changes.
The benefits of BYOD are plentiful, with decreased hardware and software costs. However, BYOD can also put additional responsibilities on IT departments, which must monitor and maintain devices to ensure they don't introduce unnecessary vulnerabilities. A recent survey by Tech Pro Research revealed that 26 percent of respondents were not planning to adopt BYOD for their organization, mainly because of security concerns.
Endpoint Independence of BYOD Policies
While BYOD can benefit businesses, companies must establish endpoint independence in their BYOD security policies. Endpoint independence means that policies can be flexible, allowing for changes in technology and platforms. This flexibility can reduce security risks and allow for the long-term use of devices. In addition, BYOD security policies should be transparent and easy to follow. Finally, IT leaders should ensure that employees understand their personal devices' responsibilities.
Regarding BYOD security policies, one of the biggest challenges is protecting the data stored on an employee's device. The information on these devices can contain sensitive company files and personal data. Additionally, IT teams cannot control employees' settings and applications on their personal devices. In addition, employees may need to use corporate resources on their own devices, which can increase the risk of malware. Endpoint independence of BYOD security policies can help IT managers ensure the security of corporate data and assets.
Lack of Oversight
Lack of oversight in BYOD or bring-your-own-device security policies can lead to severe data breaches and security incidents. In addition to implementing security measures on these devices, companies should set up protocols to assess the risks of various apps. These guidelines should also specify which applications are safe and which should be banned. Companies should also consider their budgetary concerns and allocate adequate resources to ensure the security of their data.
BYOD security is a serious concern for businesses, as employees may not know how to keep their devices safe. This can leave sensitive company data vulnerable to hackers and other threats. Further, employees may use their devices for personal purposes, making them highly susceptible to malware. BYOD security policies should address this potential risk. Fortunately, IT security managers can develop best practices to mitigate the risks of BYOD.