How to Establish Your Own Call Center Business
7 min read
Establishing a call center is a winning business plan.
The industry is predicted to grow in the next few years, partly due to companies' need to evolve in new directions after being faced with the COVID-19 pandemic. Right now, the call center market is predicted to be worth an astonishing $496 billion in 2027.
Contrary to what one might think, phone calls continue to be most customers' preferred channel for resolving issues; this remains true for all generations. Even with the advent of new technologies meant for communicating with businesses, there really is a lot to be said for the practicality and human warmth of a phone call.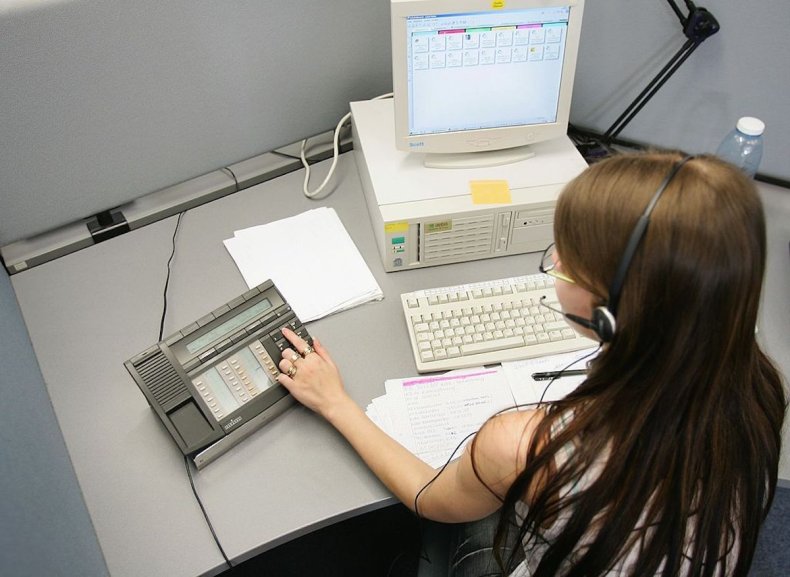 Joining such an industry is certainly an enticing prospect, but one that can become very daunting, very quickly.
After all, there is a lot to be considered, from choosing the top customer service software to figuring out if a virtual workplace is the way to go.
This is why this uncomplicated starter guide encourages you to ask yourself what shape you want your call center business to take, at every step of the process.
Knowing what options are available, along with their pros and cons, empowers you to define your strategy, while also having access to tips that apply universally.
The first thing you need to do is take a step back and think about what needs you want to fulfill with your contact center service.
This will allow you to effectively target your efforts and optimize your business practices. You should think about what companies truly need and how to provide a service that becomes indispensable.
Going even further, maybe your call center won't exclusively focus on these more "traditional" services. You can specialize in streamlining complex processes.
Another area that shouldn't be overlooked is market research; you can get invaluable insights by collecting data via phone surveys.
Data is increasingly becoming a much more valuable asset, especially if stored and analyzed with the right tools.
To sum all this up, it's enough to say that the need you expect to (outstandingly) fulfill is what should guide the whole process of establishing your call center business, down to the smallest details.
Continuing in the same vein of our first step, zoom in and ask yourself, after you've chosen your wider objective, what will a typical call focus on, in order to work towards it.
For example, who is your target market or expected user? They will look very different depending on the needs you're working to fulfill. They might overwhelmingly be frustrated users suffering from technical issues or curious newcomers looking for extra information and reassurance.
The type of customer you'll be in contact with shapes what an average call will look like.
According to their profile, you might want to adopt a more personalized, "intimate" tone or, on the contrary, a very straightforward, matter-of-fact manner.
The first of these is choosing if you are going to start an outbound or an inbound call center.
Inbound call centers are responsible for taking care of incoming calls. This means that they usually are mostly responsible for functions such as customer support, and their teams specialize in customer care.
They're ideal for solving product or technical issues, streamlining processes and payments, scheduling appointments, and providing information.
Outbound call centers initiate contact and focus on generating new leads. They can make cold or warm calls: Cold calling consists of approaching people who have had no contact with the company before; warm calling focuses on furthering the company's relationship with those who have been in touch with it before.
If you choose to go down the research route, customer surveys and other information-gathering calls will also probably be best suited for an outbound center.
The format you choose will determine the type of equipment you'll need, and the skills you should look for in prospective employees.
As important as deciding whether to go outbound or inbound, is deciding what setup to choose for your business model. You can either establish a more traditional physical workplace or go completely remote.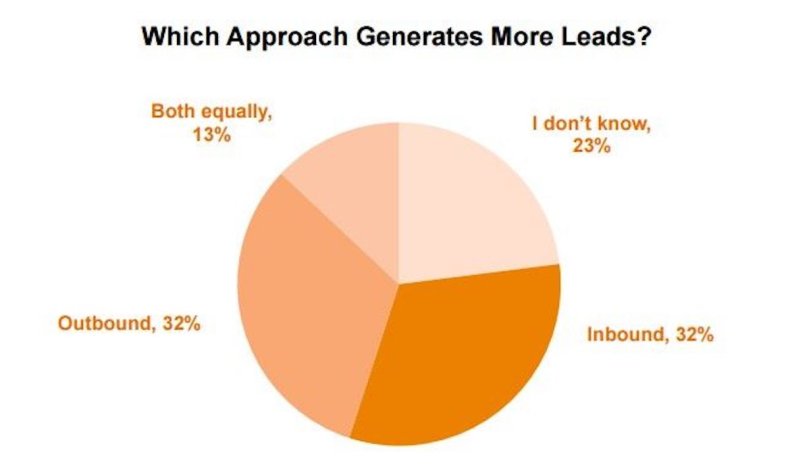 Each of these options has its pros and cons.
On-site call centers, where all the employees and management share the same space, allow for quicker and easier communication between teams and managers, and make training and implementing new software a more straightforward process.
You will also be able to more reliably assure strong connections for all calls — but be prepared to spend more on overheads.
On the other hand, remote work has become more dominant in the post-pandemic world, and many call centers are now fully virtual. As such, employees can be in different locations, and even work in different time zones, which can be a great asset.
Using a virtual number for your business and communicating online allows for greater flexibility, and you will save a lot on rent and utilities. However, training new employees can be harder and communication might be less dynamic.
After making these two defining decisions, you should have the information you need to start budgeting.
You will have to factor in the costs of facilities you might have to rent, employee salaries, and perhaps invest a bit in marketing your services.
Software and equipment are fundamental to providing a good service, so don't skimp on these, and if you decide to create your own solutions, make sure to use the right quality-control software.
How much you can and should allocate to each of these elements depends on the model you have chosen.
With the budget you allocated for employees in mind, you have to figure out a way to get your dream team.
Call centers define a company's image in the eyes of its clients, so having customer care experts is non-negotiable.
But the specific profile you're looking for will change according to your specific focus. And remember: carbon copies don't make excellent teams – you need a diversity of perspectives to maintain a dynamic environment.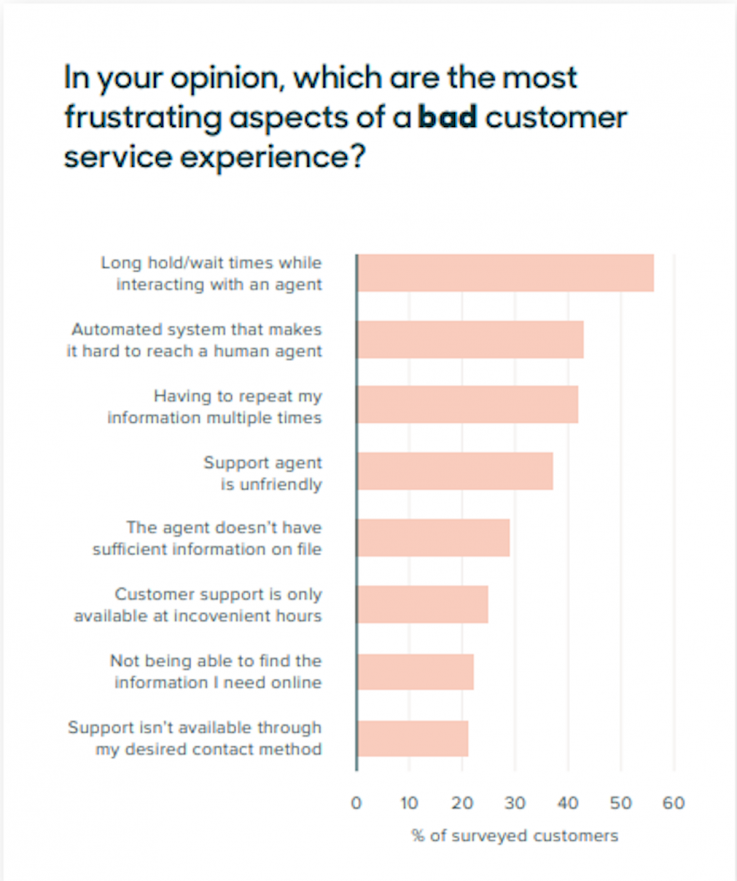 Surveys results on bad customer service.
Grace Lau/Zenger
The main explanation for poor customer satisfaction is long wait times, so, even though it might be tempting to hire as few employees as possible, it can backfire.
Virtual call centers mean you can employ agents anywhere, so you can use local numbers to make customers feel more comfortable and think all agents are in their area.
The particular style might differ according to your goals, but some traits to look for in call center employees are empathy, quick thinking, problem-solving, and the ability to work under pressure and time constraints.
You'll want strong communicators who are flexible and detail-oriented and can then adapt to each customer and guide them to the right solutions.
However, this doesn't end with recruiting the right people. Good leadership is a requirement for any successful team.
That's where the next two steps come in.
Whether on-site or virtually, you'll have to design an appropriate and rigorous training protocol to ensure quality customer care.
Every team member should be familiar with any information that might be requested, and be able to find solutions and troubleshoot issues.
There should also be guidelines on the right tone to adopt, complemented by some key phrases and walkthroughs, in order to ensure consistent interactions with companies.
Finally, working at a call center can be a stressful experience.
It demands effective solutions in a very time-sensitive context, and employees are faced with frustrated customers. Morale is then maybe even more important than in other workplaces.
A part of it is avoiding overwork: Work smarter, not harder should be everyone's motto. It truly is how you get increased productivity and satisfaction in the modern workplace.
Having mentioned the importance of good leadership – emotional intelligence is the key to effective communication.
Great communication is not only great for customers; it might very well be the secret to a successful team, and a successful business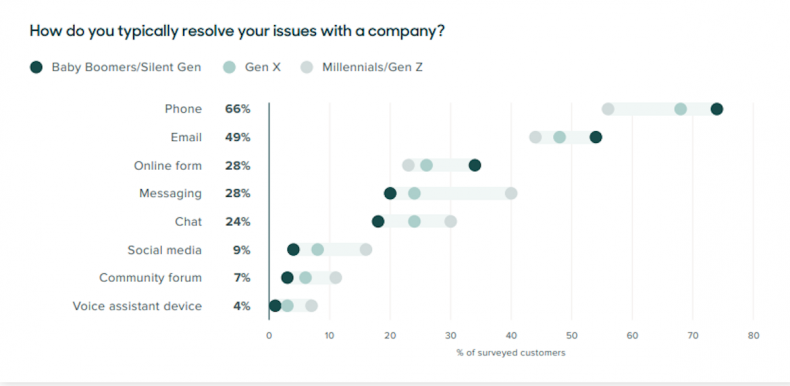 As with most worthwhile business ideas, establishing a call center is not something to be done without care. But it is also far more approachable than it might seem at first, as long as you don't skip steps and do consider the multiple facets of such an endeavor.
The clear and well-defined goals you set for yourself will guide you through this journey and beyond, to an ever-expanding and thriving business.
Article by Grace Lau, director of Growth Content at Dialpad, an AI-powered cloud communication platform for better and easier team collaboration. She has over 10 years of experience in content writing and strategy. Currently, she is responsible for leading branded and editorial content strategies and partnering with SEO and Ops teams to build and nurture content. Grace Lau also published articles for domains such as Tapfiliate and Easy Affiliate.
This story was provided to Newsweek by Zenger News.